Beauty Brand Ambassador - Retail Demonstration - Various USA Locations
Summary
| | |
| --- | --- |
| Title: | Beauty Brand Ambassador - Retail Demonstration - Various USA Locations |
| ID: | General Beauty BA |
| Location: | USA |
| Department: | Field Marketing |
Description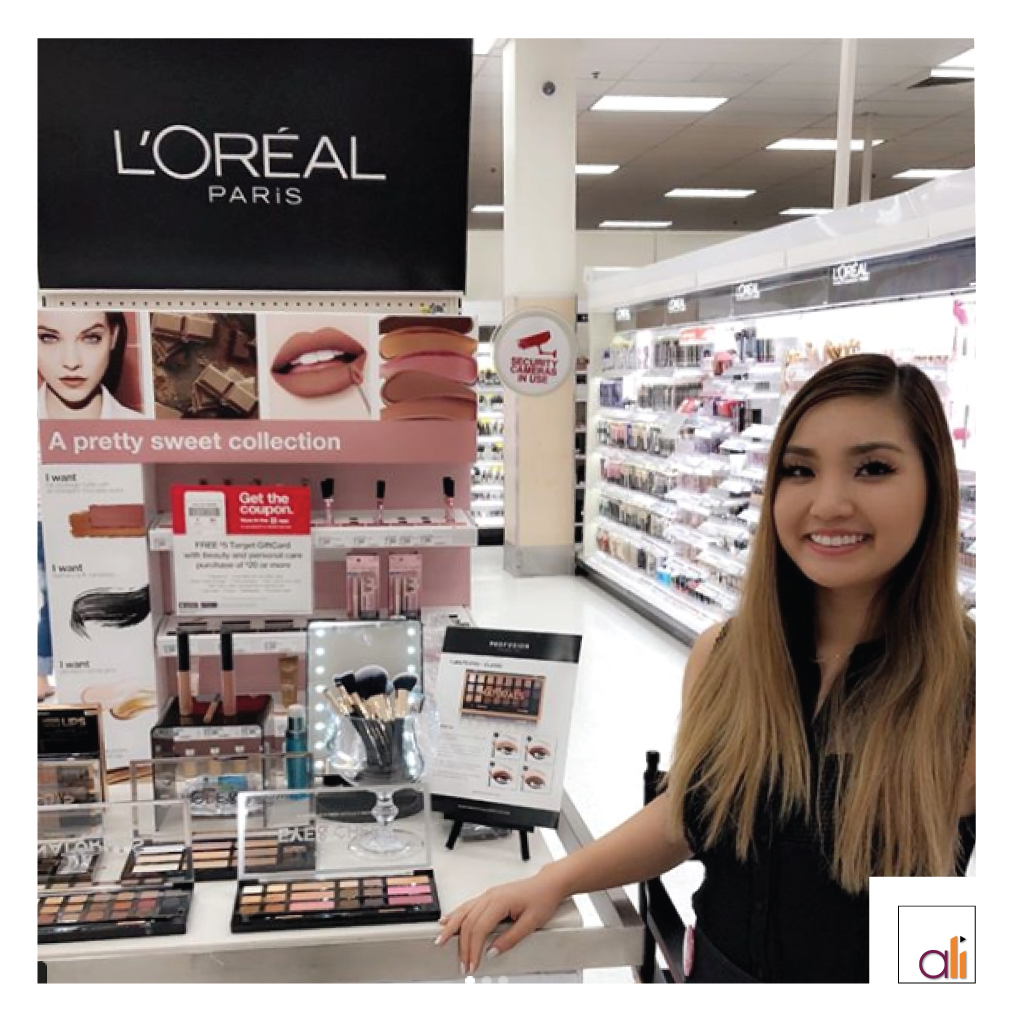 Adelante Live Inc. Brand Ambassadors execute retail beauty events for well known cosmetics, skincare, grooming and hair care products and brands at various retail locations throughout the USA.. We're seeking energetic Brand Ambassadors across the USA to provide brand education to consumers, conduct samplings or demonstrations and promote sale of product at area retail locations. Advance paid training is provided. This is a great part-time opportunity with flexible hours. Apply today!

Will you be a good fit for Adelante Live?
Do you enjoy or have confidence with starting face to face conversations with diverse people you don't know?
Do you have the ability to communicate with a variety of people about various topics?
Do you take pride in projecting a professional appearance and attitude?
Are you able to follow detailed directions easily?
Do you own a smart phone linked to an active email account and have access to a desktop/laptop computer?
Do you have the ability to travel to various job sites within a 30 mile radius of where you live, and work at least five (5) hours at a time?
Do you have a flexible schedule with the ability to work on nights and/or weekends?
IF YOU ANSWERED "YES" TO ALL OF THESE QUESTIONS, THEN YOU MIGHT BE A GOOD FIT FOR ADELANTE, AND WE WOULD GLADLY ACCEPT YOUR APPLICATION!
1. Job Details
Hourly Rate: $18/Hr-$20/Hr
Date/Time: Ongoing, varies weekly. See job listings for any specific locations. If none are close to you, please apply to this post to be considered for future events.
Location: Locations vary by date.
Current Openings: Dates and locations vary for next 3-6 months.
Time: 11:30am-4:15pm per demo event. Also paid for online training.
2. Primary Job Duties
a. Engage with members of the public through face to face interactions at various public and private events and via retail stores or on site demonstration
b. Engage, educate, promote, and sell assigned brand and/or product(s) to consumers through natural conversation
c. Promote assigned brand and/or products by following directions provided
d. Learn talking points and product information prior to event, and effectively communicate those talking points and/or product information to the public
e. Ensure event materials are presented and/or distributed according to directions
f. Set up and break down of event materials
g. Attend online training sessions from time to time
h. Provide feedback on event success and complete an event recap
i. Punctual, professional, and highly organized with respect to event schedule and reporting deadlines
j. Timely completion of all assigned reports, paperwork, and training by deadlines provided
k. Ability to effectively communicate with store staff and management to execute promotion.
3. Essential Job Requirements
a. High school diploma required or equivalent job-related experience
b. Experience in event marketing, demonstrations, sales, service industry or retail is highly desirable
c.
Access to a reliable source of transportation
d. Access to a computer (laptop or desktop) with internet access
e. Own a smart phone with an active email account and internet access on phone as well as ability to take recap photos
f. Good interpersonal and communication skills and ability to attract and engage customers
g. Ability to work independently and prioritize duties with minimal supervision and work as a team when event requires
h. Ability to communicate effectively both verbally and in writing
i. Background check required
j. Professional appearance free of visible body piercings and visible tattoos
k. Must be legally authorized to work in the U.S.
l. Must be at least 18 years of age.

4. Necessary Working Conditions
a. Candidates must be able to stand for duration of event and lift up to 20 pounds at a time

5. Additional Information
All talent hired and booked for Adelante Live Inc. events will be considered W2 employees of Adelante Live Event Services and will be subject to all federal, state, and local withholding taxes and applicable laws.

It is Adelante's policy and commitment not to discriminate against any employee or applicant for employment because of race, color, religion, sex, sexual orientation, gender identity, national origin, age, marital status, genetic information, disability, military service, or any other category protected by law. As part of this commitment, Adelante shall provide reasonable accommodations of known disabilities to enable an applicant or employee to apply for employment, perform the essential functions of the job, or enjoy the benefits and privileges of employment as required by law.

To perform this job successfully, an individual must be able to perform each Essential Job Requirement satisfactorily, and must have the ability to work within the Necessary Working Conditions. The Primary Job Duties, the Essential Job Requirements, and the Necessary Working Conditions are intended to describe the general nature of the job, and describe some of the knowledge, skill, and/or ability required for the Brand Ambassador position. However, this list is not intended to be an exhaustive list of all duties, responsibilities or qualifications associated with this job.

All selected candidates are subject to a background check prior to employment. Please be aware that acknowledging or having criminal convictions does not constitute an automatic bar to employment with Adelante. We will consider and take into account factors including, but not limited to age and time of the offense, seriousness and nature of the violation, and any rehabilitation.
This opening is closed and is no longer accepting applications